Our Ultimate Guide To Putting Patches On Leather Bags
If you're looking to give your old leather bag an upgrade on its style or maybe you need to repair your beloved leather bag, you might be wondering how to sew patches.
To put patches on a false leather bag is much easier since they work well with hot glue, to use a repair patch you will need one with a close colour fabric to the bag as well as some glue for the job.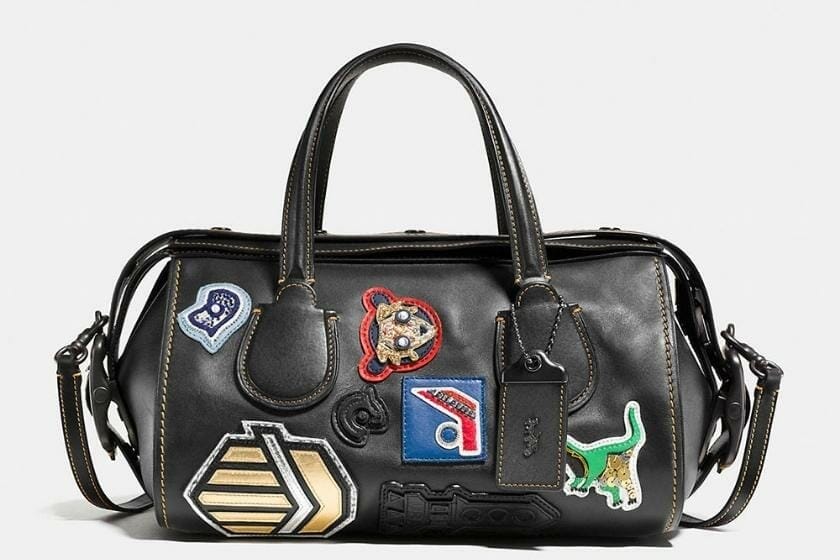 We've made a small guide below which will take you through how to put repair patches on your leather bag, as well as how to put decorative patches on your bag if you fancy giving its style an upgrade.
How To Use Repair Patches On Your Leather Bag
If your leather bag has a hole and you want to fix it, you can always use a repair patch which is closely coloured to your leather bag.
We've listed some easy-to-follow steps for putting your patch on your bag down below.
What You Need
Leather repair kit with the right colour.
Nitrile gloves.
Glue.
Filler.
Scissors and tweezers.
Cotton swab.
Colour compound.
How To
Step one – Begin by getting your leather repair kit and cutting out a piece of the fabric which is slightly bigger than the tear. Trim any loose ends off around the tear with your scissors.
Step two – Use your tweezers to slide the patch into the tear then apply leather glue underneath. Press down on the patch to seal the glue.
Step three – Now let the glue dry, you can either do this by pressing or with a hair dryer.
Step four – Take your leather filler on a palette knife and use it to fill the cracks, wait 24 hours for the filler to dry then apply again if needed.
Step five – After all is dry, mix your colour compound to match the leather and apply over the repaired patch with a cotton swab. Once dyed add in the leather finish to give it a shine.
How To Put Decorative Patches On Your Leather Bag
If you're looking to make your leather bag more stylish, you might be curious as to how you can put patches on the leather bag.
We've listed a simple step-by-step below.
What You Need
Glue gun and glue sticks.
Iron-on patches.
Leather bag.
How To
Start by putting the patches on the bag in the design you want then hot glue them on if you are using a faux leather bag, for real leather bags you should try and use E6000 glue to attach them.
Allow to dry overnight with some added weight like books and voila!
Frequently Asked Questions About Putting Patches On Leather Bags
How do I maintain my leather bag?
To maintain your leather bag, we suggest keeping it out of direct sunlight, conditioning it regularly and wiping it down, try to avoid getting the bag wet.
Can I sew patches on a leather bag?
We would not recommend sewing leather patches onto bags since the leather is quite thick, making holes obvious, instead using an E6000 glue will be more durable.
How long do patches last on leather bags?
Patches will last on leather bags for a few years as long as they are well taken care of, this means avoiding getting the bag wet and leaving it in direct sunlight which can melt the glue.
Last Words
Overall, putting patches on leather bags is easy as long as you have a repair kit on hand with a matching patch colour, for decorative purposes ensure that you are using E6000 glue for real leather and standard glue for faux leather.
To make your patches last longer make sure to maintain the bag well and avoid getting the bag wet in the rain.